A driver is one of the most influential person in framing a positive opinion of the vehicle. A driver also ensures safety and security of public at large and plays a vital role in economical running of the vehicle.
Keeping this in mind, Driver Training Institutes are of strategic importance. In partnership with State Governments & the Ministry of Surface Transport, Tata Motors has envisaged setting up Driver Training Institutes under the Public-Private partnership module. These institutes work as a one stop shop for training that covers theoretical and practical training and issues Learner's Driving License to the participants. These institutes also provide training in different trades for skill development. Drivers are trained on LMVs, HMVs, Tippers, Construction equipment vehicles. This initiative will also enhance employment generation in the region and promote road safety.
Features:
Training on technical trades such as auto mechanics, welding, painting, electrical, electronics, etc.
Affiliation with N.C.T.V.T.
Residential training facilities available for trainees.
Equipped with a Driving track that has all real time driving terrain features such as S, 8, H, up-gradient, parallel, angular track, perpendicular parking, V point etc.
Specialized Aggregate room equipped with Cut section models of various working system of an automobile.
Driving lab facilities to test the physical ability of driver which include the Driving simulator.
Dual Control Vehicle.
Classroom Facilities equipped with all the teaching aids such as TV, DVD, Computers, projectors etc.
Workshop bay-for repair and maintenance of training vehicles.
Benefits:
Enhancing driving skills of drivers.
Creation of pool of trained drivers for auto industry.
Developing right attitude for safe driving and road safety.
Build positive image for company products.
Tata Motors has 5 operational IDTRs in India: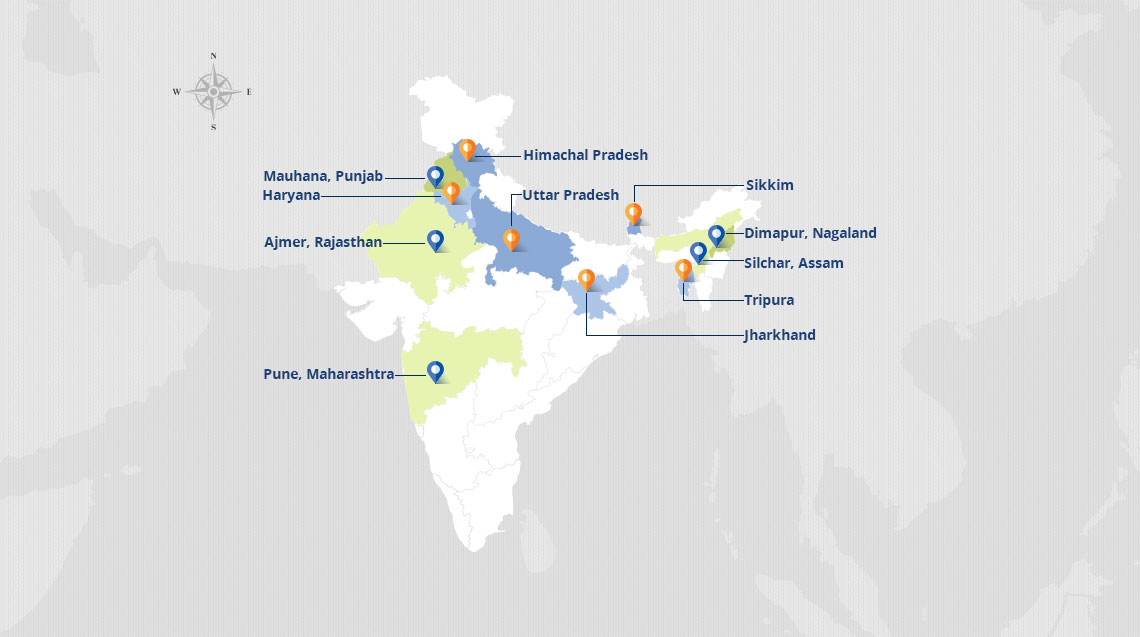 Tata Motors has 5 Operational IDTRs in India which are
Upcoming projects
New Initiatives:
A special two day residential program on FOC basis for existing drivers of all the fleet customers of Tata Motors Commercial Vehicle on fuel efficient and safe driving techniques.
Tata Motors Driver Training Institute